Fitness Kickboxing Classes Enrolling Now
Are you ready to kick-start your metabolism with the one cardio workout that'll leave you burning for more? Then it's time you tried Philadelphia Kickboxing classes at AmeriKick Martial Arts in Northeast Philadelphia!
Not only will you enjoy an amazing workout with our non-contact Philadelphia kickboxing classes, but you'll be learning one of the best self-defense methods you could ever want to know!
Our adult Philadelphia Kickboxing class instructors at AmeriKick Martial Arts have combined the very best moves from boxing, Muay Thai, Tae Kwon Do and Karate Classes. That means we'll work every major muscle group in your body while giving you all the conditioning, striking and defensive drills you'd expect from the most advanced martial arts program!
THERE'S NO BETTER WORKOUT FOR YOUR BODY AND MIND
Adult Fitness Philadelphia Kickboxing classes at AmeriKick Martial Arts gives you so much more than the ultimate workout for your body. That's because each class will leave you feeling nothing short of physically and mentally amazing. In fact, with every new kickboxing class, you'll enjoy all this and more: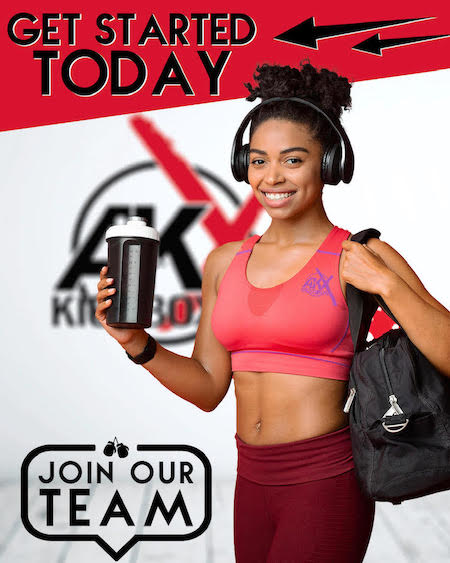 ONLY THE BEST PHILADELPHIA KICKBOXING INSTRUCTORS CAN DELIVER THE BEST RESULTS
No matter where you live in Philadelphia, AmeriKick Martial Arts in Northeast Philly is the only place you'll find a team of Black Belt instructors with all the experience it takes to show you how to kick your way to your dream body with an incredible ab-ripping, body toning workout!
And even though our Philly-based kickboxing instructors are in high-demand, we insist on keeping every class we teach to a minimum. That way, you can enjoy plenty of personalized instruction so you can get the most out of ever kickboxing class!
KICK START YOUR FITNESS PROGRAM WITH OUR CURRENT SPECIALS
If you're really serious about getting fit like never before, then you need to experience AmeriKick's Philadelphia Kickboxing classes. And, with our amazing specials that we're running right now, there's no excuse to hold you back!
So go ahead and take the next step by completing the short form on this page. We'll send you all the information you need to take advantage of our current discounts so you can get started with the best fitness program you'll ever experience- Guaranteed!
Benefits of Fitness Kickboxing
An 800 calorie burn that gives you unending endurance
A welcomed release of daily stress and tension
A quick weight loss program for a head-turning body
Improved circulation that leaves you feeling full of energy!
Super concentration and ability to think clearly